About Absolute Surveying
Established in 2005, Absolute Surveying is a large privately owned surveying consultancy firm with 60 employees based in Port Melbourne Victoria. In partnership with our clients, we provide a diverse range of cadastral and engineering surveying services both locally and internationally.
Absolute Surveying offers a full range of Cadastral services including:
Title re-establishments
Advice regarding land status, ownership, easements and other encumbrances
Supporting documentation for adverse possession applications
Preparation of subdivision plan applications, including multi-level, mixed use, small and large scale subdivisions
The law states that cadastral (property boundary) surveys must be conducted or supervised by a practicing licensed surveyor. Surveys performed by unlicensed practitioners do not have any legal standing, and can compromise the future development of your property. Absolute Surveying's professional team are licensed in Victoria and legally entitled to do the job. If a surveying firm is engaged, confirm that the company uses a practicing licensed surveyor to perform cadastral surveys. Click here to contact us to discuss your cadastral requirements.
Construction services we provide are piling, in-ground service location and placement, basement footings, monitoring and set out. We have the knowledge and experience to handle complex projects along with Surveyors available onsite when you need them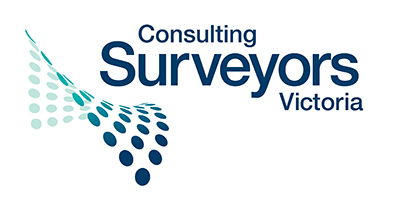 Consulting Surveyors Victoria
CSV represents private land surveying businesses throughout the State of Victoria.